"The Eye of God sees all." For young Brian Bishop, this statement dominates every conscious thought. Brian eagerly awaits the day when he will join the Church elite and destroy the few remaining Apostates who refuse to bear the Eye. It is a destiny that seems certain until his family suddenly informs him of their plans to leave his beloved Earth. Onboard the colony transport ferrying him to the stars, Brian uncovers a devastating family secret that violently shatters his childhood conceptions. With only his best friend Kim for support, Brian must adapt to life on a world named Elysium, a planet with a secret of its own that threatens the very foundations of human existence.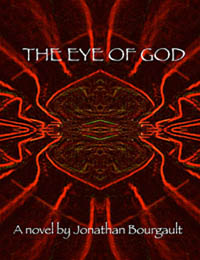 Art of Experience
is proud to have
contributed with
the book cover image
for this highly interesting and thought provoking science fiction novel,
where existential questions are portrayed and experienced in a different space and time setting.