An Art Of E Friend: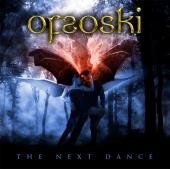 "Hailing from Brisbane AUSTRALIA Ofsoski is a music project I have put together
to enable me to share my music with the world.
The music is diverse in style with classical, Ambient, Goth elements fused together
with a varying heavy metal backbone to create a unique style.
All of the music has all been written, performed, recorded and produced by myself
with special guest female vocals on the tracks
'Termination' and 'Faded Memory' by Joey Tsai."